1609. A
Boyce Moto-Meter
temperature indicating
radiator cap
for an automobile: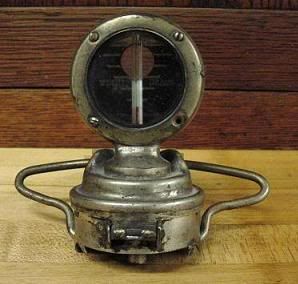 Close -up image
Text at the top of it reads "Danger Steam", and in the middle "Register in Circle For High Efficiency."
1610. A flooring clamp, used to force crooked boards into position for nailing: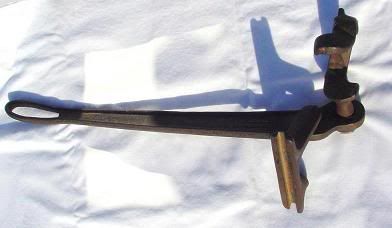 Larger image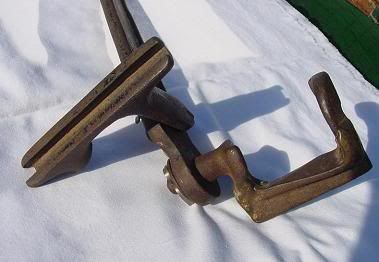 Larger image
1611. A
Timken wheel bearing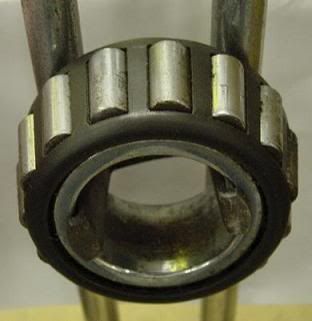 It was mounted on this display cabinet: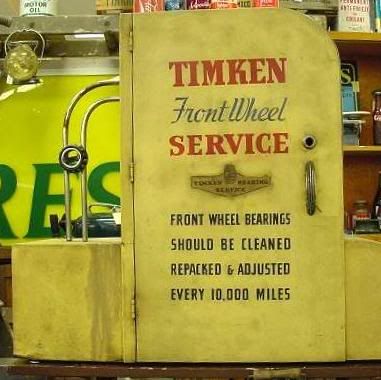 1612. A
"cruise angle,"
used by a
timber cruiser
to calculate the number of trees per acre in a forest: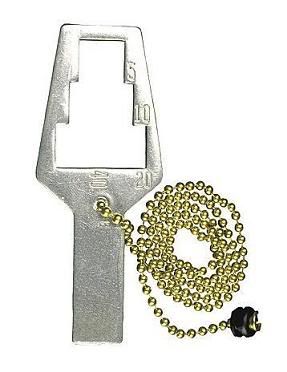 1613. A TaylorMade golf club display stand, these can be found near the indoor practice area in a golf shop. It would not have held a full set, but a selection of different models of the same number club, I saw a display like this in a local shop and it was full of six irons. The clubs were available for customers to hit a few balls with each to compare the performance of the various models.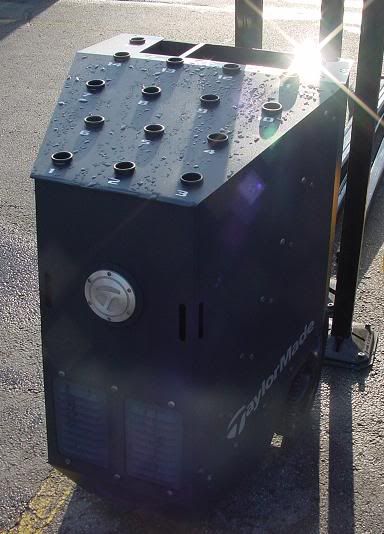 Close-up image of the top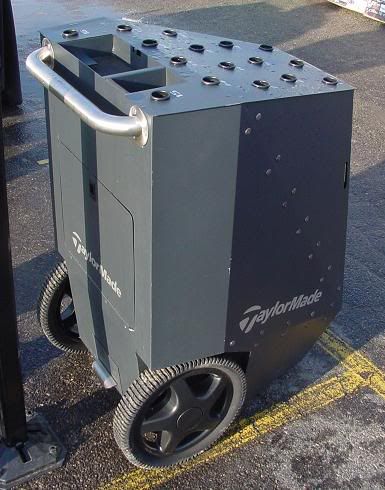 1614. A
Cathetometer
, "used for measuring vertical displacement in areas that are inaccessible to an indicator, scriber or other mechanical checking devices because of distance or combinations of blended curves." See page 84 of the
Leitz catalog
for a listing of this device.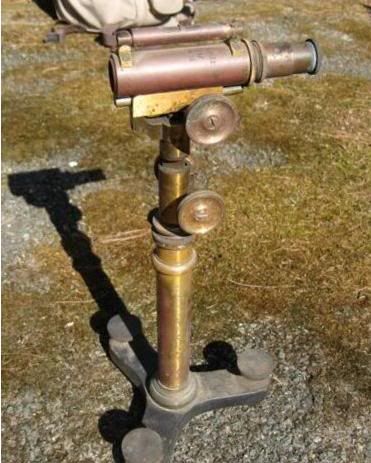 Close-up of the level
To submit photos, send them to the address in my
profile
.
Last week's set is seen below,
click here
to view the entire post.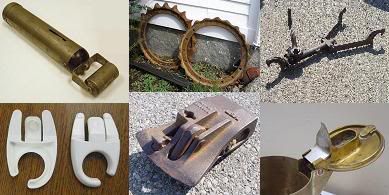 More discussion and comments on these photos can be found at the newsgroup
rec.puzzles
.
Glenwood Gardens Park